Immerse yourself in a world of dragons, battles, and daring adventures through the enchanting pages of fantasy novels. But what if you could step into another realm every day? Ed Bemis, an artist and house developer from Oregon, made this possible by designing Shining Hand Ranch – a whimsical property tucked away in the Ashland foothills.
This dream home is fit for royalty with intricate, hand-made pieces from local artists and eco-friendly features. The geothermal energy system heats and cools the space, while the solar-heated pool adds to the charm. What sets this property apart is the attention to detail, as seen in the Brazilian mahogany arched front door that Bemis spent 1 1/2 years alone carving.
The 8,881-square-foot estate spans across 706-acres, providing ample space for all your needs. Take a virtual photo tour of Shining Hand Ranch and you'll see why it's fit for a fairy tale. If you have $7,600,000 to spare, this mystical kingdom could be yours! For more information, visit zillow.com.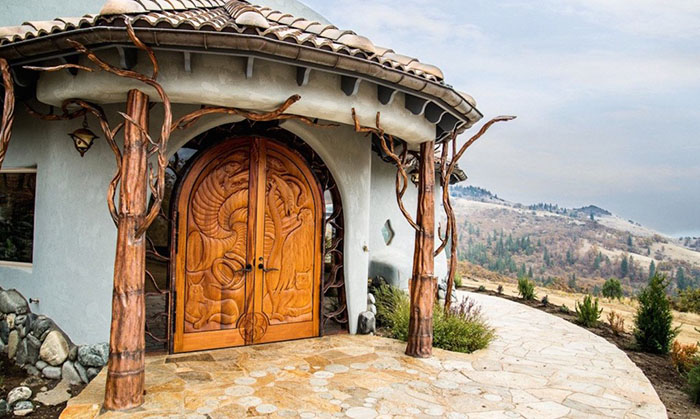 The process of creating this was a collaborative effort with several designers from the area, resulting in a unique and personalized design.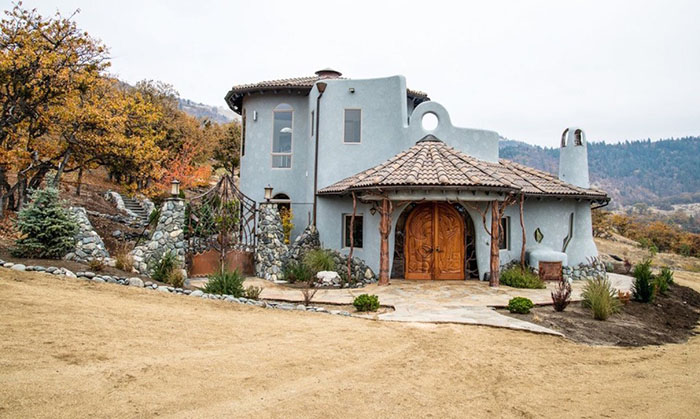 Ed Bemis spent a year and a half crafting this elaborately detailed door.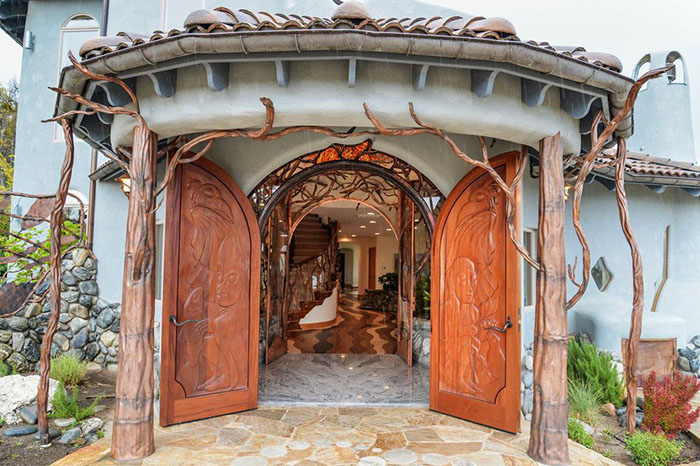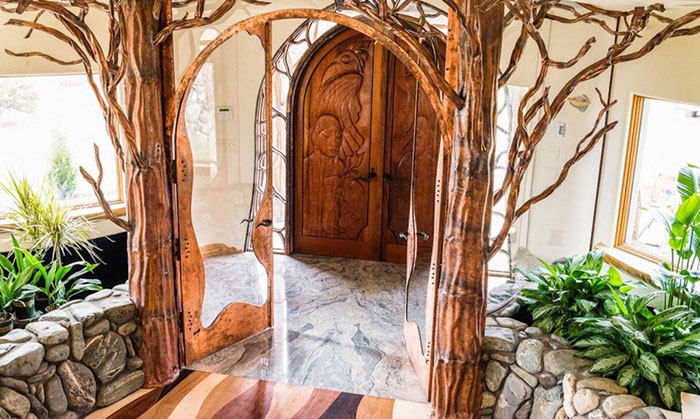 The trick is in the intricacies; by using maple and cherry floors, one can create the impression of a seamless body of water.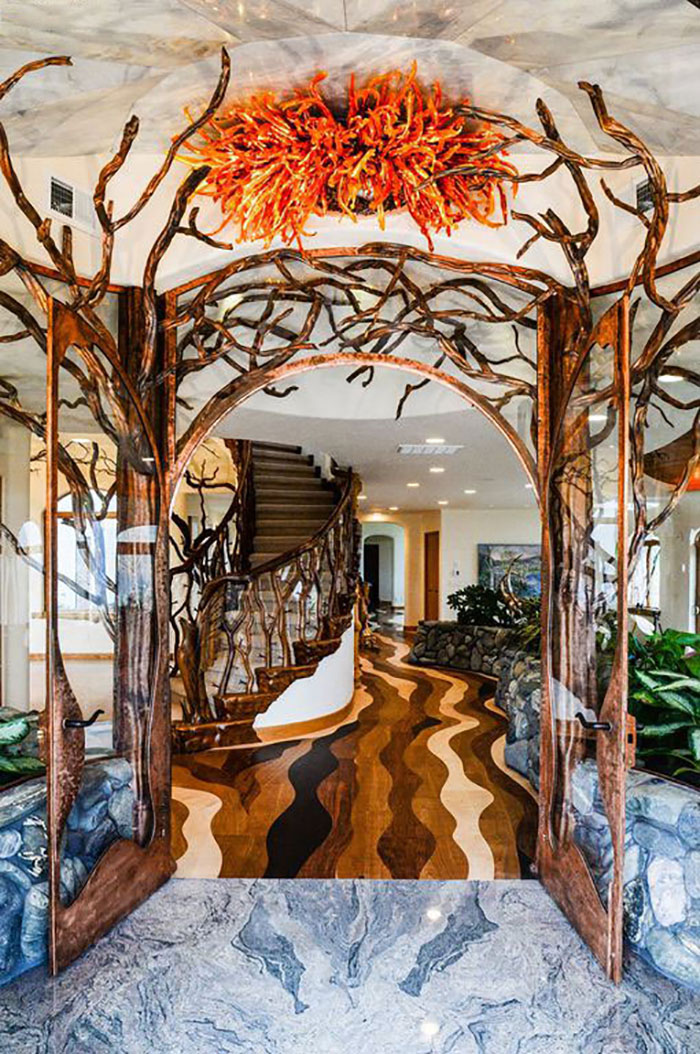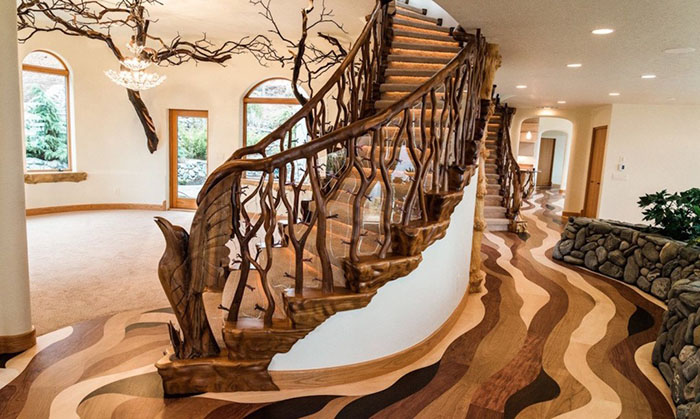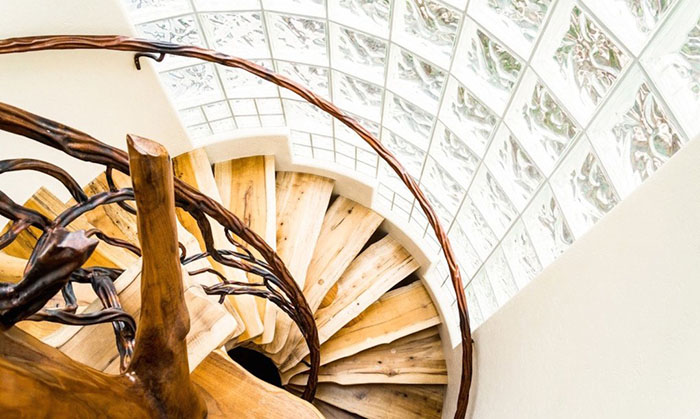 The intricate flight of stairs was created by carving manzanita tree branches.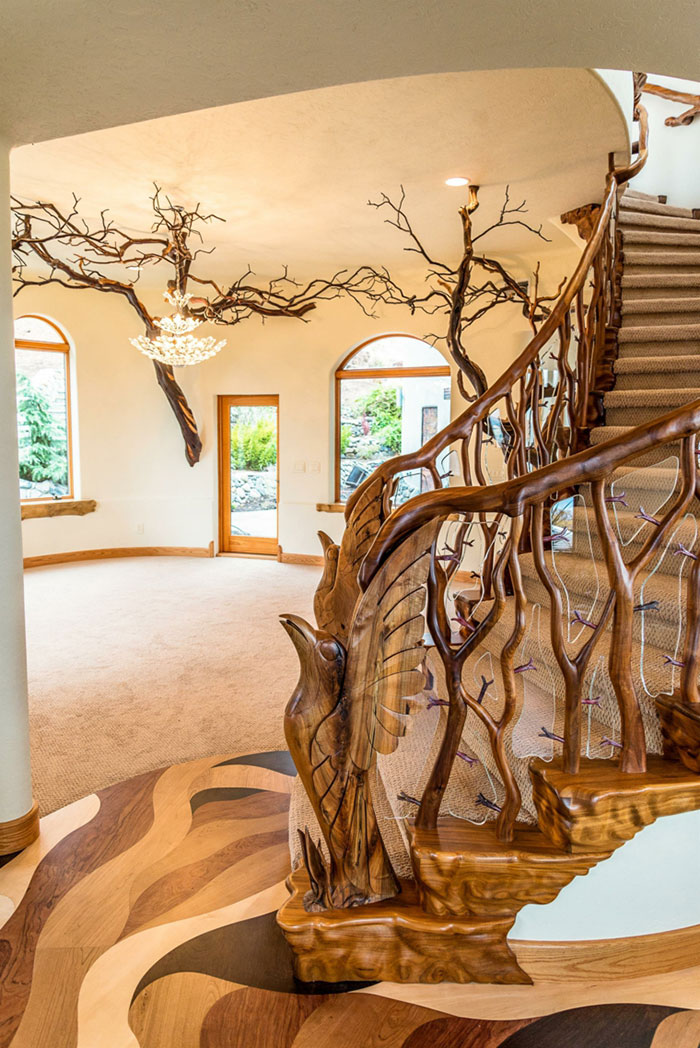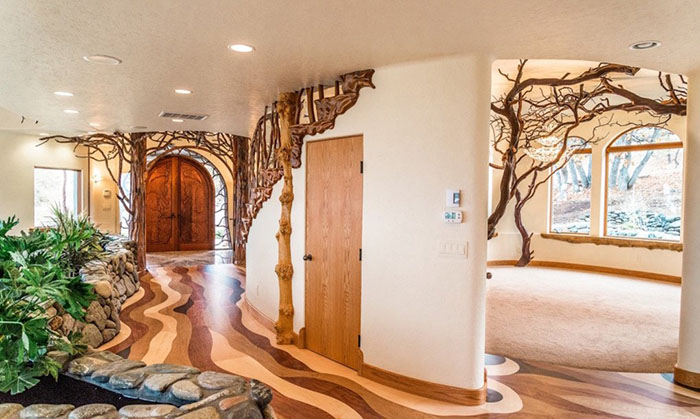 The design details were infused with abundant native imagery by the artists.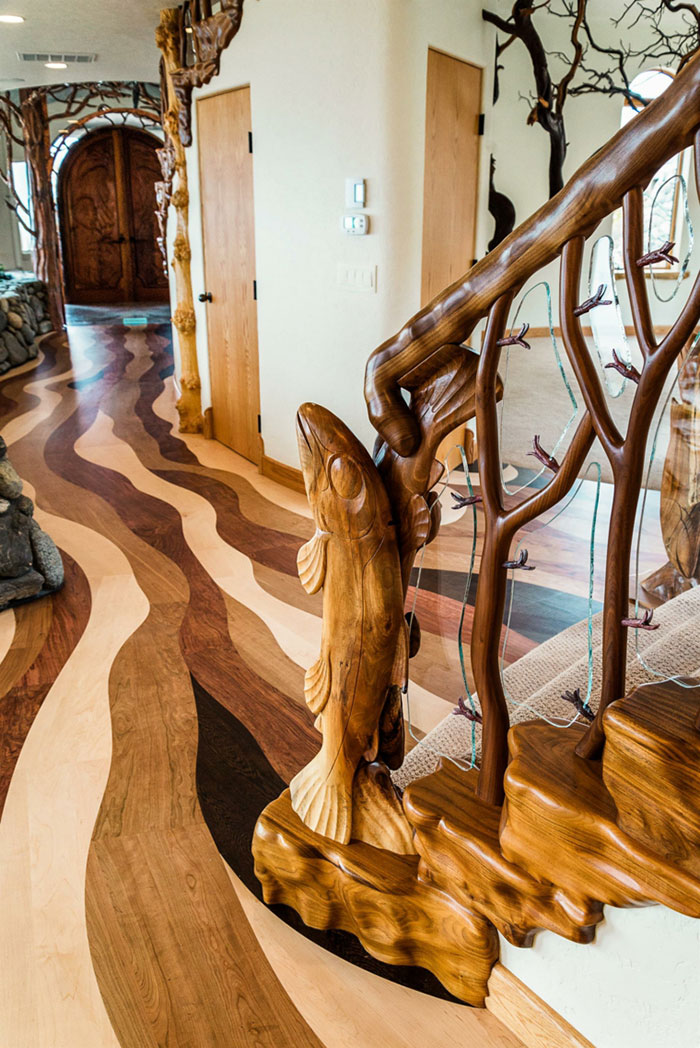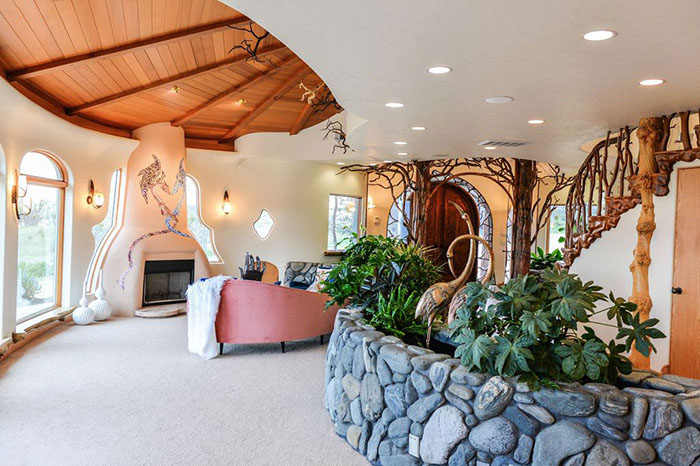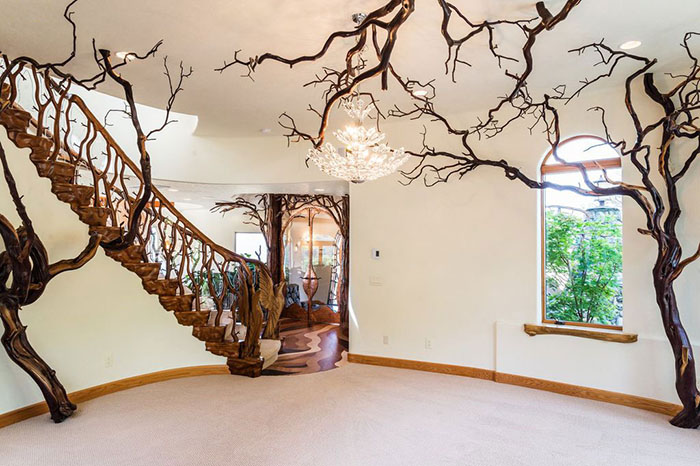 Mosaic Daons in the Fire and Ice style are a highly detailed and elaborate addition to any home.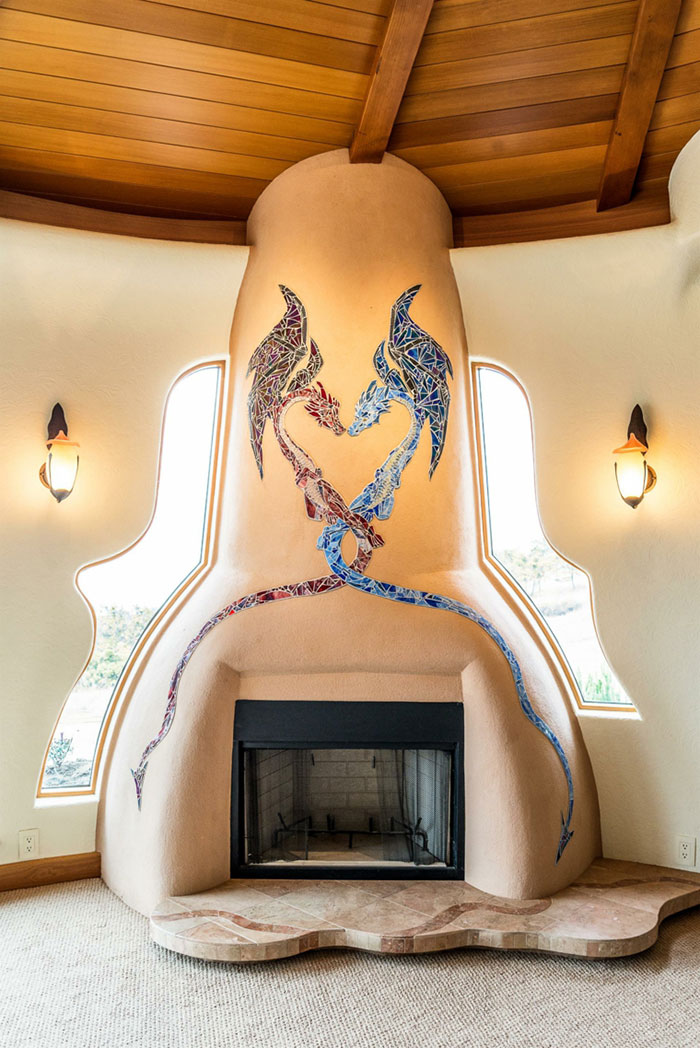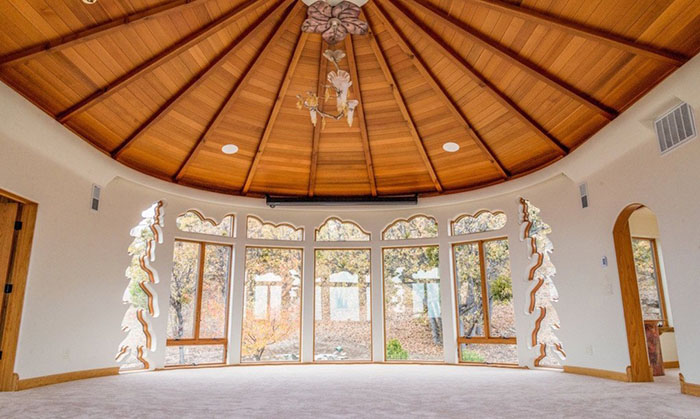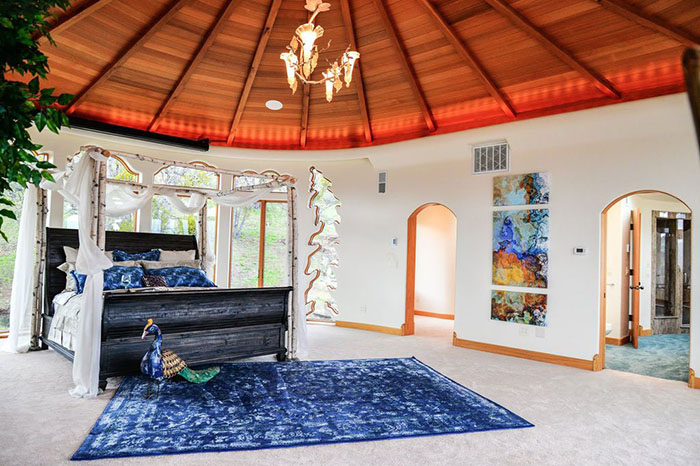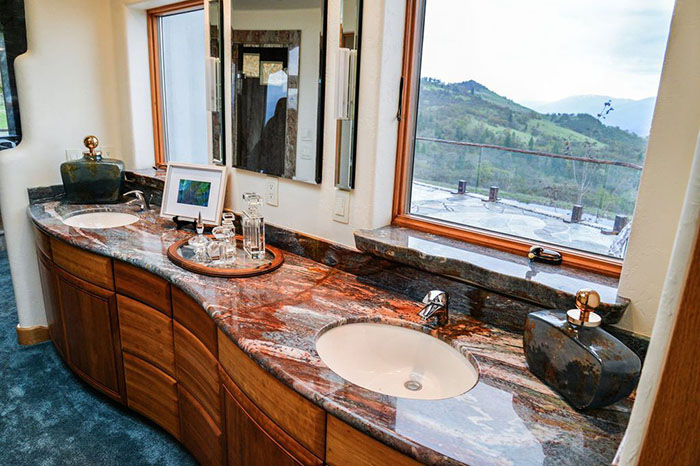 The restroom is furnished with beautiful granite of blue Van Gogh shade.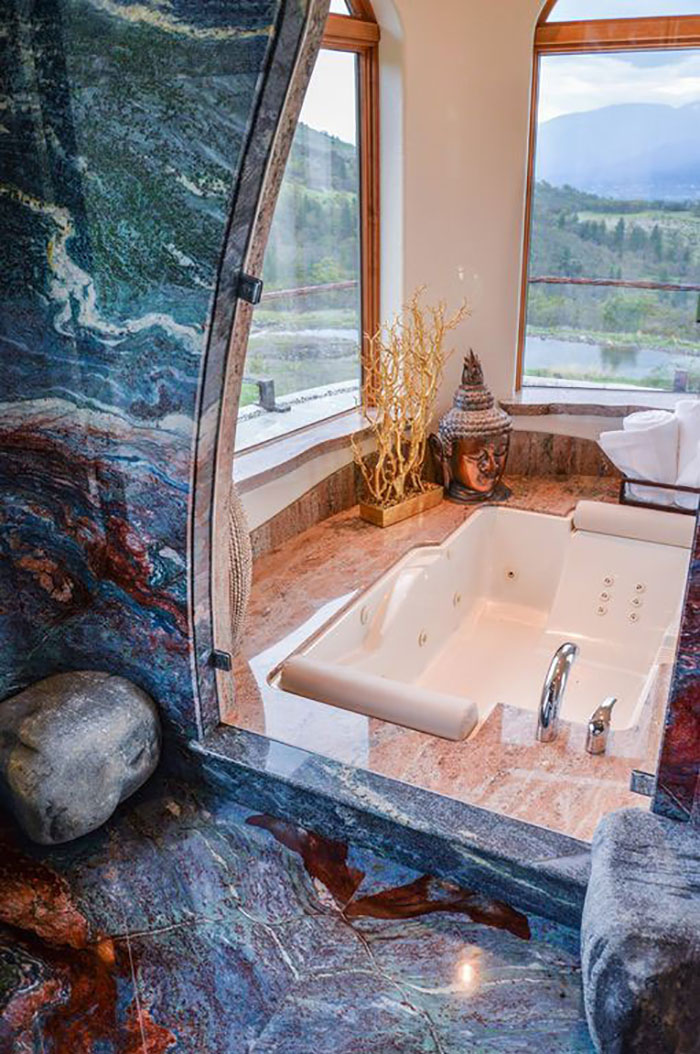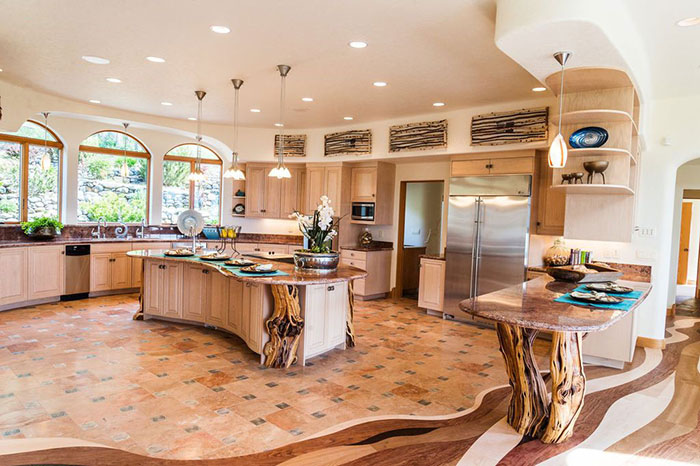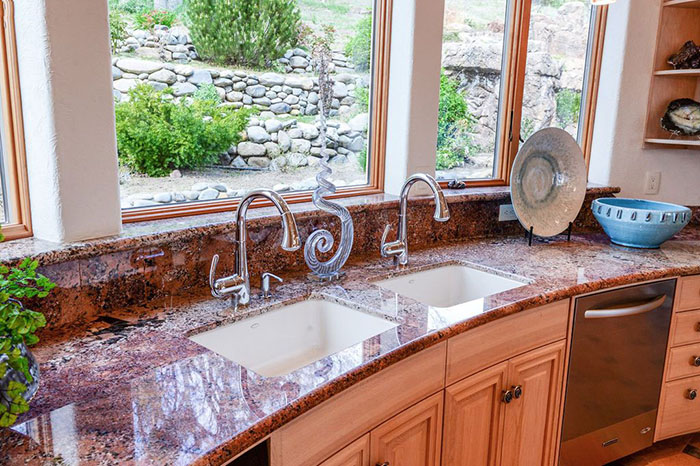 From the expansive windows, one can admire the breathtaking view of Mount Ashland, Taowhywee Point, Wagner Butte, Mount Shasta, and Pilot Rock.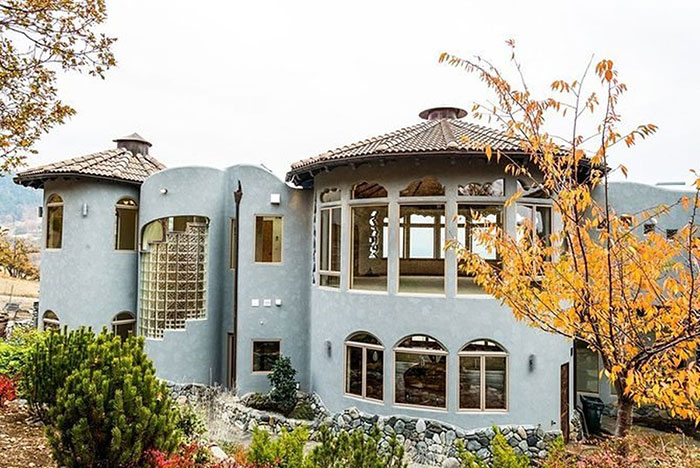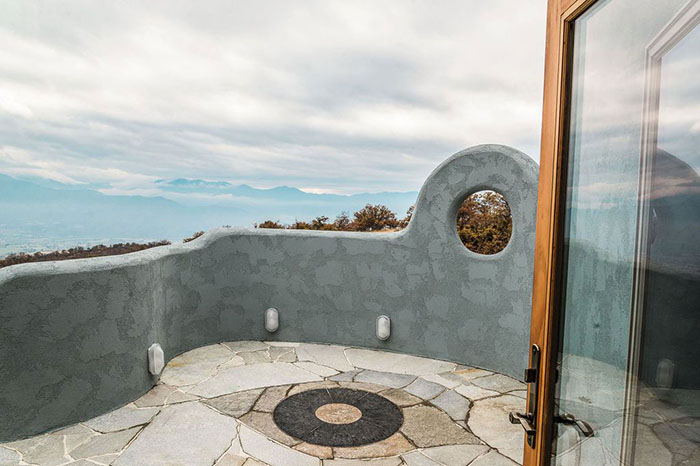 The swimming pool is warmed up using geothermal energy, and it is located in a building that is separate from the main structure.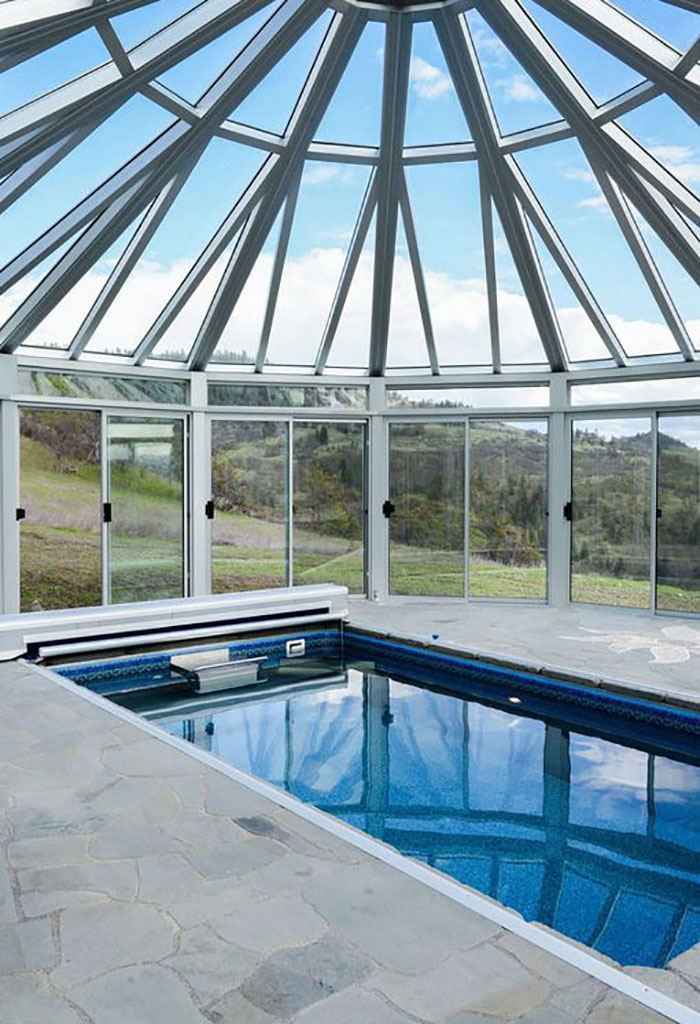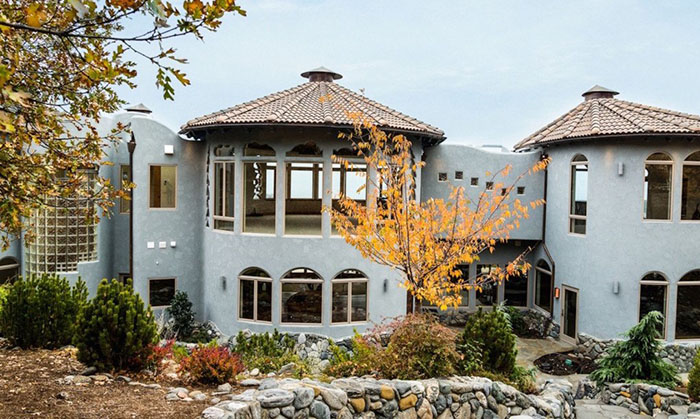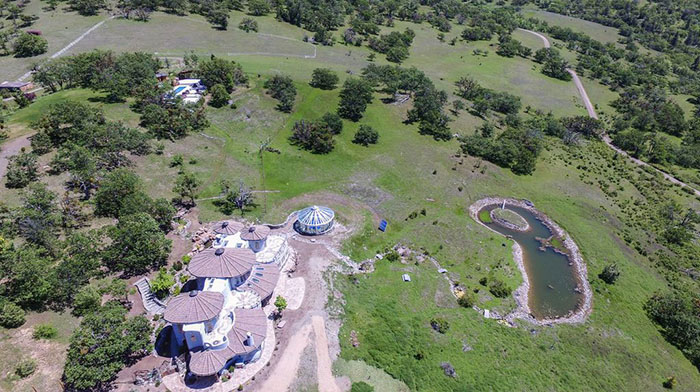 Are you willing to make this place your home with your loved ones?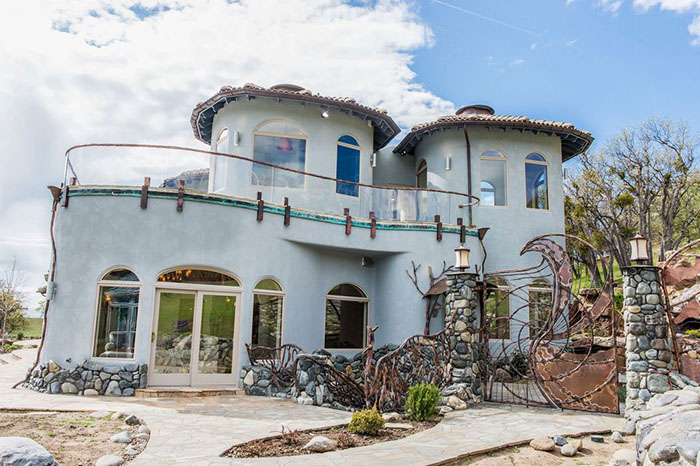 Enjoying the content so far? Don't miss out on our best stories by subscribing!