During the sunny season of 2008, Katy Perry brought her signature liveliness and hit songs to the legendary Vans Warped Tour, which was held at California's Pomona Fairgrounds. The festival was renowned for its emphasis on punk and alternative music, making it an unusual platform for Perry who was known for her pop-inspired tunes. Nevertheless, the singer's appearance at the Pomona Fairgrounds resulted in a unique amalgamation of genres. Perry successfully entertained the crowd with her catchy pop tracks, amidst the festival's punk rock ambiance.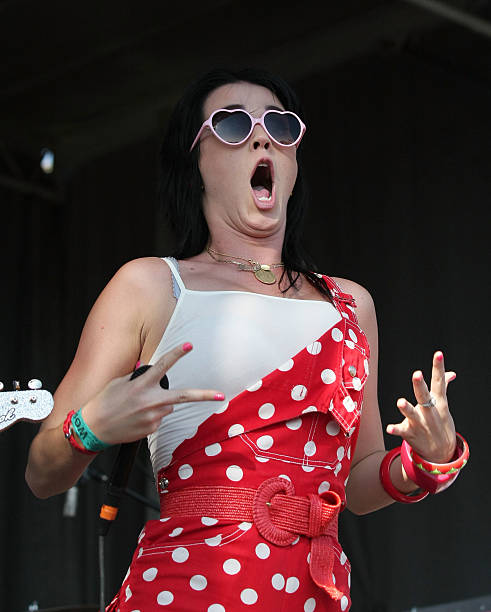 Perry's outfit was a stunning combination of her pop style and the festival's diverse atmosphere. Her magnetic personality lit up the stage, creating an unforgettable experience where her polished pop aesthetic contrasted with the raw, rebellious setting of Vans Warped Tour. Perry's performance demonstrated her versatility as a musician, proving that exceptional music can transcend genre conventions.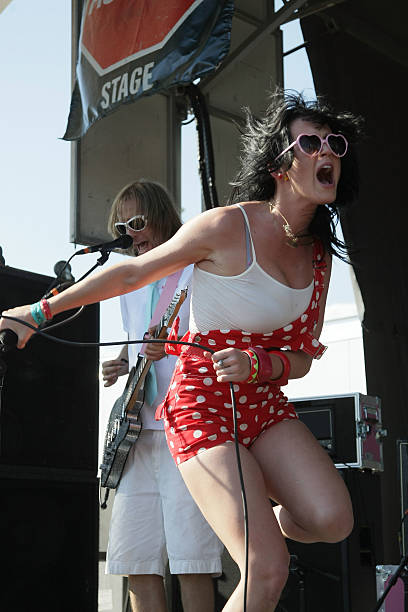 Perry's performance sparked discussions among music enthusiasts and highlighted her adventurous approach to artistic expression. It was a remarkable demonstration of fusion and jubilation, proving that events like Vans Warped Tour are not confined to a particular genre but rather serve as opportunities for artists to venture into uncharted territories, collaborate with others, and make an unforgettable impact on the rich fabric of the music scene.