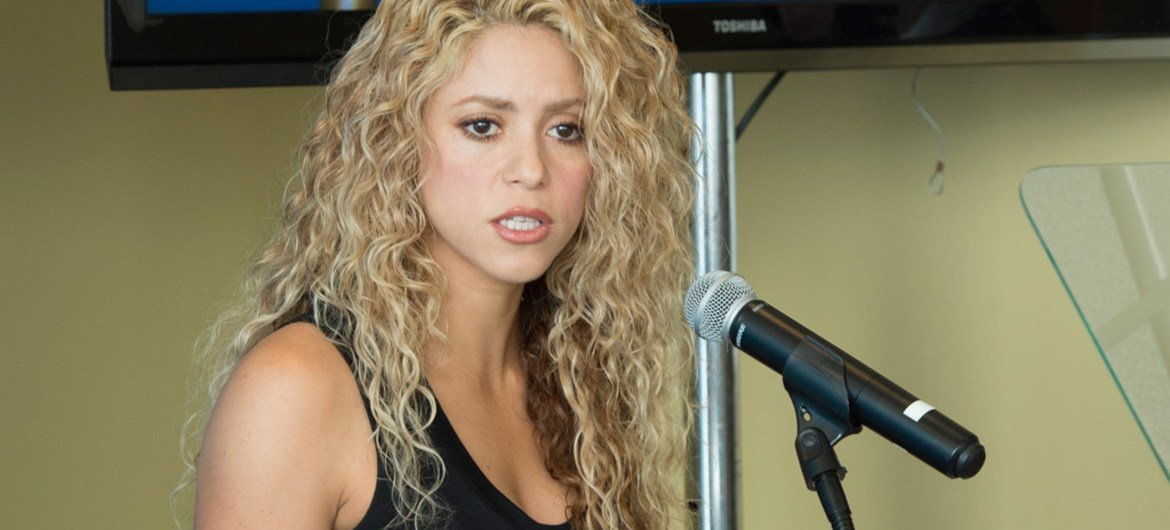 Shakira, the UNICEF Goodwill Ambassador and renowned international pop star, is urging leaders to invest in early childhood development. In light of new scientific research that highlights the long-term impact of deprivation and stress on the developing brains of young children, UNICEF and Shakira are calling for a revolutionary shift in understanding. The statistics are staggering: over 100 million children are out of school, and 159 million boys and girls under five are physically and cognitively stunted due to a lack of care and proper nutrition. With Secretary-General Ban Ki-moon, UNICEF Executive Director Anthony Lake, and Dr. Jack P. Shonkoff, Director of the Harvard University Center on the Developing Child, Shakira spoke at an event at UN Headquarters in New York.
If we don't make substantial investments in early childhood development and related programs, we'll continue to see millions of children born into poverty and deprived of opportunities every passing year, according to her.
UNICEF reports that early childhood is the most critical stage for brain development, as almost 1,000 neural connections are established every second. These initial synaptic connections are fundamental to a child's overall health and happiness, as well as their long-term ability to learn, adjust to new circumstances, and cope with challenges.
Approximately one-third of young children in lower- and middle-income countries are growing up in situations that may hinder their rapid growth and development. Recent scientific research indicates that environmental factors can have just as much impact on developing brains as genetics. Nutrition deficiencies, lack of stimulation, and toxic stress can all negatively affect brain development. However, early interventions such as promoting breastfeeding, reading and playing with young children, and implementing early education programs can all contribute to healthier brain development at a reasonable cost.
Dr. Shonkoff shared during a press conference that the latest research indicates that early experiences have a direct impact on physical development. They can affect the brain's circuits, immune system, and cardiovascular system. As a result, it's crucial to consider new methods of protecting children from long-term consequences. UNICEF believes that these findings are especially significant for children who live in poverty, experience domestic violence, or reside in crisis-affected countries. Additionally, changes in the developing brain can modify gene expression and potentially influence future generations. UNICEF Executive Director Mr. Lake emphasized that our understanding of early childhood development must evolve to consider all the factors that influence a child's cognitive growth, including proper nutrition, mental stimulation, and protection from violence.
In order to provide a fair opportunity for every child to succeed in life, it is crucial to make early, equitable, and intelligent investments. This includes investing not only in education, but also in health, nutrition, and protection. Recent evidence suggests that investing in early childhood is one of the most cost-effective ways to achieve sustainable development. A study conducted in 73 countries found that increasing preschool enrollment resulted in higher future wages of $6 to $17 per dollar invested, indicating potential long-term benefits ranging from $11 to $34 billion. This emphasizes the importance of early childhood development, which will officially be included in the Sustainable Development Goals (SDGs) for 2015 and beyond.
UNICEF has emphasized the importance of early childhood development as a vital link to achieving the new global goals. It provides a multiplier effect that can effectively combat poverty, enhance health and nutrition, promote gender equality, and reduce violence. The Secretary-General echoed the same sentiment, highlighting that investing in early childhood development benefits not just children, but societies as well. He called upon individuals to take ownership of this movement and use their influence to make it a public priority. The global community must commit to Generation 2015, ensuring that all children born this year receive the best possible start in life.